Best place to talk about your skin care routine and products
We skin care enthusiasts love talking about our skin care routines and products. Curious what products everyone is chatting about, or have questions about your routines? Then come hang out with us!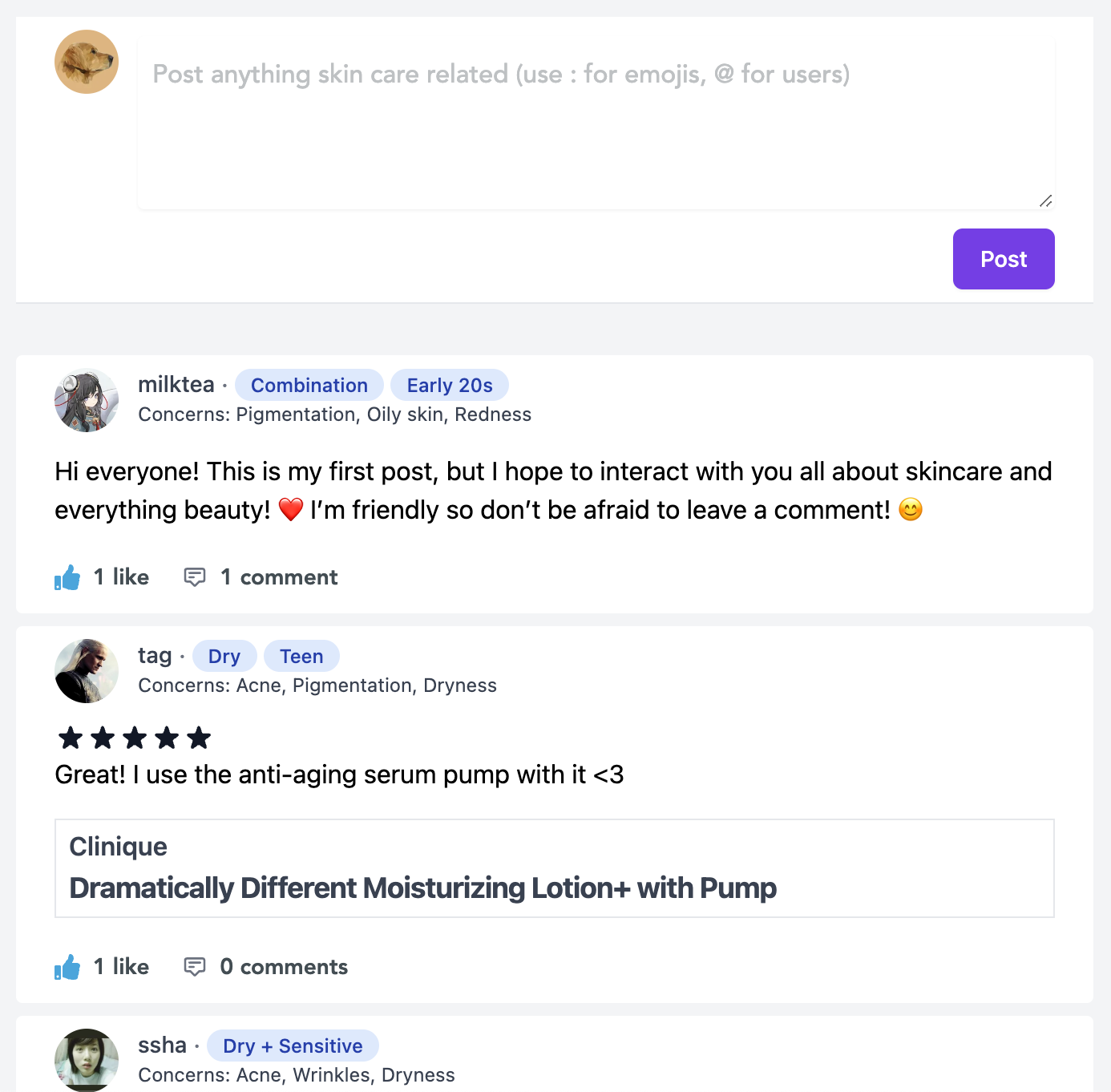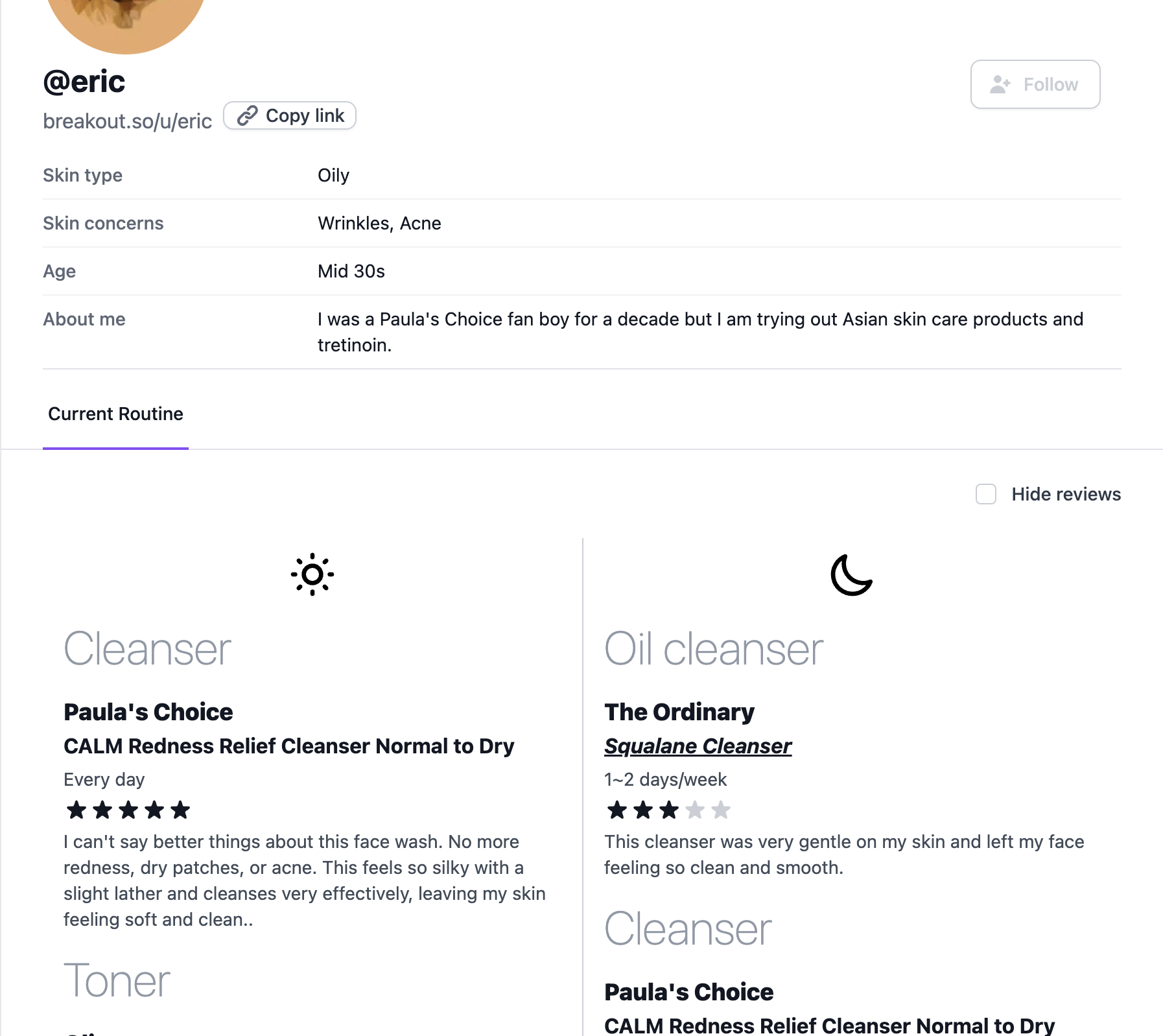 Specially made for skin care discussions
View any user's skin care profile in a beautiful, easily readable format, by clicking on a user image. No more having to ask "please share your routine".
More exciting features, such as including routine or photos in posts, or product recommendations are coming soon!